I ran upon this tasty little recipe yesterday from
here
and knew I had to try it out. It was so quick and simple and didn't disappoint. If you like the taste of English Toffee, you'll love these little cookie bars that have a similar taste!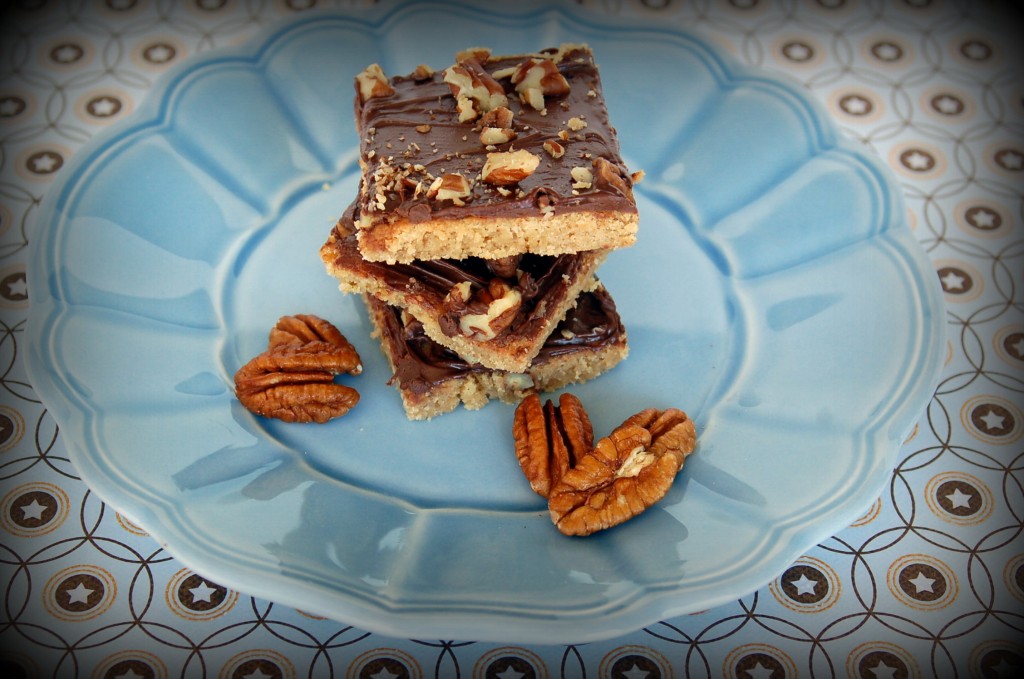 You will need:
1 C. butter, softened
1 C. brown sugar, packed
1 egg
1 tsp. vanilla
2 C. flour
1 C. chocolate chips
1/2 C. chopped nuts (optional in my opinion. :D)
**Cream butter and sugar together, add egg and vanilla and mix well. Stir in flour and then spread in a greased 9x13 pan (she suggested patting it with wet fingers and it worked great). Bake at 350 for 15-20 minutes (mine took 17) until cookie looks set and edges are starting to brown. Remove from oven and sprinkle the chocolate chips over the top. Wait about 5 minutes and then spread the chocolate and sprinkle the nuts (if you used them). Quickly cut into bars, let chocolate set (I stuck them in the fridge) and enjoy!