Oh,
Pinterest
! How can I be so addicted to you? Probably because you help me find delicious meals to make as well as a million holiday/birthday/craft ideas that I will never get around to actually doing anything about. But, I digress... I found these little beauties and knew I had to have them! Matt and I thought they were pretty darn delicious, I'm sure we'll have them again before too long. Hopefully you'll like them too!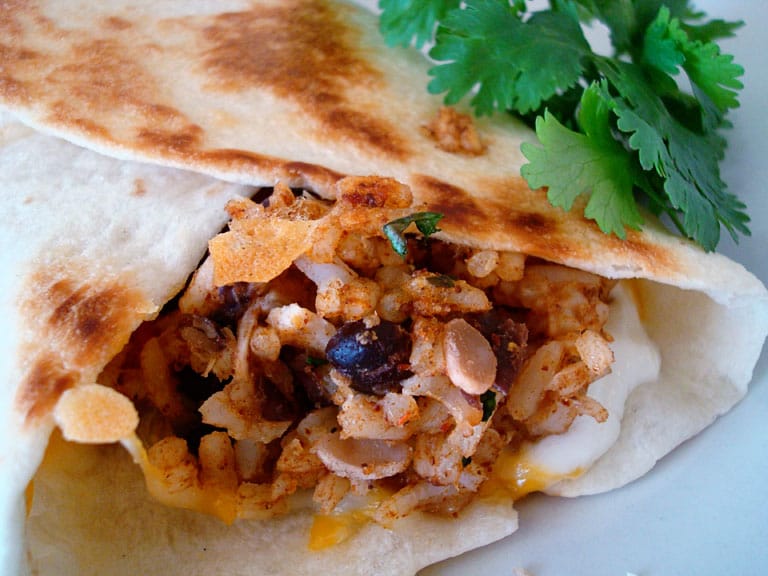 (This recipe and picture came from
here
.)
1 cup cooked rice, warm or at room temperature
1 cup cooked, shredded chicken
1 can black beans, rinsed and drained
1 green onion, finely sliced (white and green parts)
1/2 red or green pepper, diced
1/4 cup fresh cilantro, chopped
juice of 1 lime
1/2 tablespoon chili powder
1 teaspoon ground cumin
1/2 teaspoon garlic salt
2 cups shredded cheese (I used a combination of monterey jack and sharp cheddar)
Sour cream (optional)
6 burrito-sized flour tortillas
**Mix rice together with chili powder, cumin and garlic salt. Add remaining ingredients except for cheese and sour cream. Sprinkle cheese over tortillas, leaving 1/2-inch border around edges, then arrange chicken and rice mixture down the center of each tortilla. I dotted the cheese with about 1-2 tablespoons of reduced fat sour cream before arranging chicken and rice mixture down the center – it made the wraps nice and creamy. Roll stuffed tortillas, leaving edges open. Spray the tortillas all over with cooking spray.
**Heat a large non-stick skillet (or griddle) over medium heat for 1 minute. Arrange 2 wraps, seam-side down, in pan and cook until golden brown and crisp, about 2-3 minutes per side. Transfer to a plate and repeat with remaining wraps.